WELCOME ALUMNI BROTHERS!
Many of the features and articles on this page are for "Members Only". Alumni, to receive your password so that you can fully enjoy those special features, please click on the "Member Access" bottom to the left...then follow the instructions. This is your site. So Please enjoy it...tell us what you like...what you'd like for us to add, change, or improve upon. Our Alumni Brothers helped build this chapter "back in the day", and you CONTINUE to be an important and valuable part of this brotherhood as we begin the NEXT 50 YEARS at North Carolina State University!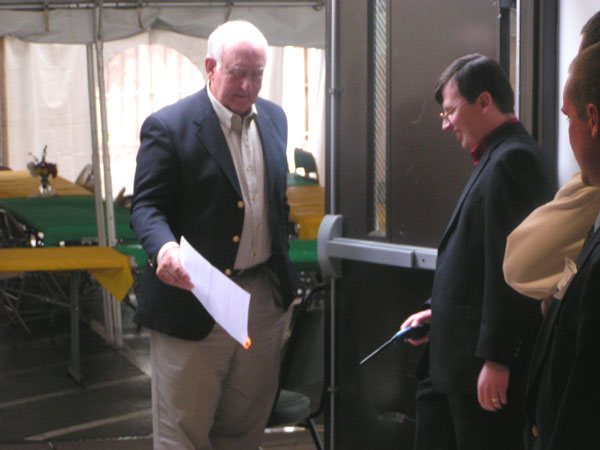 (Pictured Above) At Founder's Day 2008, Alumni Brothers Ammons (NC '54) [left] and Moyer (NC '94) [right] participate in a "note burning" ceremony. Click here for the whole story and more pics from this year's Founder's Day celebration.
NEWS FLASH!
MOST RECENT NEWS ITEMS
(None listed at this time.)
__________________________________________________________________________________________
PAST EVENTS IN THE NEWS - For More Articles, See Below Or Click On The "Alumni Newsbriefs" Link In The Left Column
Archived issues of the Chapter Newsletter are availalbe online. In order to see which are available and read them, you must have a "Member Account", be "logged-in", and return to the "Alumni" homepage (the page you are currently reading).
(1954 - 2015)
CELEBRATING 61 YEARS!
of FarmHouse Fraternity at
NORTH CAROLINA STATE UNIVERSITY
&
(1905 - 2015)
110 YEARS
of
FarmHouse International Fraternity
throughout the U.S. & Canada